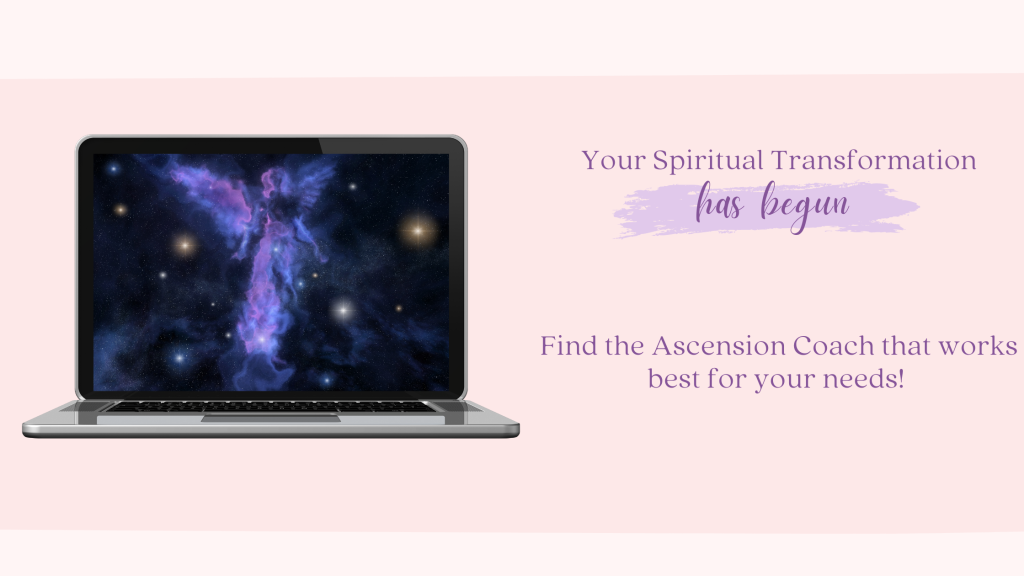 Moving through the ascension can be overwhelming at times, and many powerful souls might need extra support or encouragement. If you are one of those, don't feel guilty, it is absolutely normal and you are at the right place! 
This list includes many enlightened souls that have experience and wisdom on the ascension and have gathered a lot of wisdom, knowledge and gifts to help support you. 
First sit with your own thoughts and decide what kind of help would most resonate with you at this time, 
What sort of modalities are you open to try?
 What is the final outcome that you wish to achieve?
Then take a look at the list below and let your intuition guide you!
The prices and services are subject to change and they are only a sample to help you understand how each service provider operates. Please reach out to them and find details if you are interested.
Name

Feature

Prices

Location

Contact

Xitlali & D

Divine channels, reiki

-Distant reiki $125 for 1hr.

-Intuitive reading $88hr.

-\On the go\" connection with spirit $20 per question.

"

San Diego, CA USA

insta: @radiantlovevibrations




Ida Aguren

Certified life coach, shadow work, self-love, channel, energy healing

-$50 euro/h

-$30 euro for 30 min for sessions

-$40 euro/ reading

Sweden




ida.aguren@outlook.com

Kenitra Beauford

Spiritual life coaching, reiki, energy healing with alchemy, intuitive readings

-Shadow work coaching $111

-Chakra balancing $55

-Energy healing w/ alchemy $222

-Intuitive reading $55

-Life coaching w/ spiritual focus $222

Los Angeles, CA USA




Insta: @kenitrajbeauford




Amanda Alston

Coach, Channeler, on-the-go support

-2 1:1 sessions and on the go support. -$30

-Monthly: 2 1:1 session $250 *

Vancouver, BC. Canada.

Insta: @spiritedmoon_

email: moon.tarot@gmail.com

Arenda Finlayson

Holistic Life Coach, Reiki Master, Energy healing practitioner, also Dutch language

-Coaching $50 AUD per hour

-Energy healing $80AUD per hour

Australia, Brisbane Time Zone

insta: arendafinlayson




Gayle Fuller

Ascension coaching and healing sessions, channeler

$150 one hour

Los Angeles, PST




"

Victoria Hundson

Intuitive, on-the-go support, Shamanism, alternative healing, holistic health- spiritual nutrition

-Ascension Support 1:1 session (1 hour): $55

-Monthly (4-weeks) Ascension Support 1:1 sessions + on-the-go support: $333

-On-the-go Ascension Support week-to-week (no 1:1 sessions): $77

Texas, USA. Central Standard Time Zone







Sarah Shook

Channeler, intuitive, reiki, energy healing

-Reiki- 90 minute session




-Intuitive Reading- 1 hour: $95 or 30 minutes: $65




-Body Consciousness- 90 minutes: $120 depth healing




-Mediumship- 30 minutes: $65 connect with past on loved ones




Asheville, North Carolina




Elisa Melo

Intuitive, reiki,

Speaks Portuguese

-$44 for intuitive sessions

Sao Paulo – Brazil




Gabrielle Ginter

Channeler, clairsentience and claircognizance

-Human Design readings $111

-Shamanic healing $222

-One on one weekly mentorship $333 per month

San Diego, CA




Mikko and Biji




Intuitive, On-the-go support

-1:1 Coaching (1.5 zoom call) $222

-Intuitive Energy Readings via email and calls (1.5h -2) $555

Costa Rica, CST timezone




Anne Paysac

Channeler, energy healing, also french

-$70€/hour

Seignosse, France




apaysac@gmail.com

"

Belinda Urquhart

Intuitive, hypnotherapy, reiki, Emotion and Body Code, Past Life Regression, Christ consciousness

-$160 Australian Dollars per hour

Australia

AEST is my time zone (GMT 10)




https://belindaurquhart.com.au

belindainnerwisdomconnection@gmail.com

"

Kate Dean

Spiritual energy medium, spiritual healer, spiritual development

-£40 for a reading

-£50 for the first Healing then £37

-Self development £40

UK

Insta: @katedeanmedium




Sarah and Maya Despain

Reiki, mediumship, shadow work, tarot readings, sound healing, yoga, and meditation

-Reiki $85

-Reiki with sound bath $100

-Guided shadow work

$100/60 minutes

$150/90 minutes

Savanna, Illinois

USA




Susan Dawn

Spiritual connections and ascension relationships, psychic medium, ascension coaching

-Readings - $85

-Coaching - $65/hour

Pennsylvania, US, EST

Bree

Channel (Arch.Gabriel),

-Readings $35 for 30 minute

-$55 for an hour

-$80 for 95 minutes

Arizona, USA




guidancebybree@gmail.com

Fran

Channel, orgonite, spiritual coach – helping you understand the reason of the symptoms.

-Reading $60,

-Coaching 60

Florida - Easter time




Insta: @healthy_frans




Sena

Reading energy, ascension pal, reiki, on-the-go support

-Donation

UTC+3

İstanbul/Turkey

Insta: @senaggunay




Atharva

- Chamally Persad

Ayurveda

-TTD $350 per session, which lasts around 1.5 hours

Trinidad &Tobago in the caribbean

Aura

Channeler, Beyond Quantum Healing practitioner

-Origins integration sessions lasts 4+ hours approximately $370 USD

-Spiritual guidance 66 euro per hour







Sweden




Realdi van rooyen

Channeler, on-the-go support

-R555 and usually lasts between 1-2 hours

South Africa




realdi.vanrooyen@gmail.com

Lindsay Wallin

Remote energy transfer with the higher selves, on the go support,

-Donation

Michigan




"

Cassandra M. Bauer

Empowerment/ ascension coach, channeler, on-the-go support

-Session $380

NY - EST

Tanya Mc Cann




Ascension coaching, reiki, on the go support

-First session is €50




Ireland time




tanya@kimble.ie

Aman Zahran

Energy clearing thru pendulum and Akashic records, on the go support

-$85 per hour

California PST




Insta: @safetywithinone




Alice Fawn

Reiki with crystalline energy, intuitive, onthego support, angel healing with reiki

-Angel healing

60 min/ $75, -Empath Support

(phone) $.75 cents a minute

New Jersey, USA : Eastern Time Zone




alicefawnhealing@gmail.com

insta: @awaken.your.light

"

Verity

Integral Life Coach and Energy Healer

-$75GBP and go up to $90GBP for a 1 hr session

GMT - uk




https://artofinneralchemy.com/

"

Kendra Raymond

I am a wellness coach and energy healer offering reiki, IET, pendulum readings, and channeled messages

-$85-150 pending length and modality. -On the go support is charged monthly at $25-

$50

Danvers MA




Chet

Limited availability, channeled distant healing

Brisbane, Australia

insta: @chet.inspires

Fi

Transmuter, reiki healer and shamanism

-Hour is £88:88

-I do offer half an hour sessions for £55:55

-1:5 hours for £144:44

Uk




Nikki Bruce

Guided meditations, guided reiki and kundalini, breathe work, intuitive

-$60/hr.

Elkton, Virginia U.S.




https://calendly.com/bruce-nicole-lee/consultation?month=2022-01

"

Souljourn

Naomi

Healer and psychotherapist working on traumas, mediumship

-Online healing and reading for 1.5hrs at $180

Australia x

UTC+11 AEDT




Madelaine Arshak

Counselling and psycho-spiritual mentorship

-Cost is $122 Canadian per one hour session

Canada. Vancouver.




Christine







Reiki, intuitive, Claircognizant

-$15 for 15 minutes readings

-Reiki $40

Las Vegas

Insta: starseedhealer4u




Carrie

Guardian of the divine femines

Channeling, Angelic Healing, ascension mentoring, onthego support, light language

-$50 USD ascension mentoring

Courtney

75
126);\"> Integrated Energy Therapist




"

Integrate Energy Therapy + Light Language Activation, reiki, holistic nutritionist

-CAD $123

Phoenix Gibbs

Ascension coach, onthego support

-Hour is $97

CST.

officialphoenixgibbs@gmail.com




"

Dee Anderson

Ascension coach, onthego support, meditation coach

-$75/hour

Los Angeles, CA Pacific Timezone




https://thesanctuaryla.com/shop

"

Damien Baskette

Reiki, SIPS, on-the-go support, energy healing with the higher self

-$50 per session

Costa Rica




Jo Wong

Sound healing, kinesiologist

-$222aud initial for 90minutes

-$165aud follow ups for 60minutes (Every 4-6 weeks)

-$40aud for mini support

Sydney AEST




IG handle: zhi_kinesiology

Lara Raybone

Embodiment coach, shadow work and energetic healing

-1:1 sessions are £333

Uk




lara@lararaybone.com

Deborah freespirit

Psychic, Saraswati Healing™

-£45 30-mins

-£80 60-mins

London uk

https://www.deborahfreespirit.com/




"

Susan Lam

Ascension support, psychic

-1.5hrs for $150 -Every other sessions for 1hr $100

Australian Eastern day Light time




"

Angela Elmendorf




Intuitive, energy work, reiki

-30 minutes for $75

-An hour for $150

Northern Minnesota




Angel Jones

Yoga, mindfulness, energy healing-reiki

-$55/$77/$150

California, PST




Insta: the.intuitive.bcba




Bridget cooper

Ascension coach

-$1,111 for 12 calls spread over 12 weeks

Shari White

Akashic record reading, reiki,

-$97 per hour

US, eastern time zone




shariwhite@verizon.net

Victoria, awakeningsoulsNI

Energy readings , reiki, channeler

-£30 reiki distance

-£30 intuitive /channeling reading,

Belfast, Ireland time

insta:awakeningsoulsni




Nathalie Silva

Hypnotherapy, reiki, love coach, Also Portuguese language

-Donation based

Azores, Portugese islands

Whatsapp: 00351965363080

Mel

Intuitive, ascension coaching

-$120 AUD for 60 mins which include a PDF of the info discussed.

Adelaide . Australian Central Daylight Time: Time zone in Adelaide SA (GMT+10:30)

Aliah Estel

Reiki, intuitive, tarot, pendulum

-30m reiki $44, --Tarot readings $40

Arizona u.s




vfworkings@outlook.com

Christine Packolyk

Reiki, intuitive guidance coach, channel

-Session: 1.5 - 2 hours $111.00

-Readings: $33-$55

Toronto, Ontario (EST time zone)




cpackolyk@gmail.com

Natacha Quintero

Squantiac techniques- quantum healing- eraser of memories, spanish language

-$30 Euros per 35 Minutes

Barcelona spain




naqv1991@gmail.com

Fei Fei Yun

Ashati healing, Alsemia, Reiki, channel, on the go' support

-Donation based

Australia, Melbourne




feifei.yun@outlook.com

Val Bernard

Reiki, coaching, energy healing, channel, intuition, also French language

-$79.99 for 35 min Reiki

-$125 for 55 min.

-3 months package $2,149 for 12 sessions

Florida, US east coast




Insta: whyinyou




Amy

Ascension coach, theta healing, midwife

-$100 an hour prefer phone conversations (not zoom)

Lake Tahoe, Ca.




Insta: 7th_plane_healing




Carmen Kosmider

Energy work, readings, cleansings, healings, herbalist

-$40 for half an hour

-$70 for an hour

https://www.naturalability.online/

Xanayra

Sound healing, coaching,

-$30 for 30min

-1:1 coaching package $150

Tampa FL




Inta: _goddessrising1987




Roberto Montemayor

Intuition, ascension coach, on the go support

-$25 per hour

Guadalajara, Mexico, us central time




roberto.mtyor@gmail.com

Julie Ann Lindeen

Ascension Guide, Life Coach

Energy Healer

Psychic Intuitive

-Donation

Chicago, Illinois.




JulieALindeen@gmail.com

Challey Hays

Light codes, channeler, energy work, life coach, space clearings

-$100 for an hour.

-$60 for 30 minutes

-15 minutes for $30.

US EST




Whitedove Julie







Channeler working with Arcturians, Spiritual healings

Past life releasing, clearings, house clearings

-$120 per hr

-$160 an hour and a half

Eastern Sydney time Australia




juliewhitedove@gmail.com




Razan

Intuitive life coaching, hypnosis and past life regression for healing and clearings with the Higher self

-4 hours session $300

Asheville, NC




Infinite light council

Kevin & Richer

Life coaches, psychic readers and healers and Reiki masters, light language

-Reading 20min $48

-Reading 40 min $88

Mississippi

United States"

Brittnee Fehr

Channel, energy work, ascension guide

-$50 CAD energy report

-$60 CAD 1hour coaching

Canada Edmonton time

https://www.youarepowerfulmovement.com/




"

Valentina

soul healing, chi-yoga, intuitive

package sessions 5 sessions - $885

England

https://healingpractises.eu

Jeannete Gallagher

shaman, coach

drjeannetegallagher.com