---
Recommended for you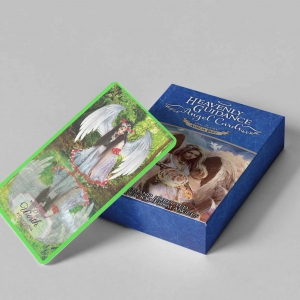 Heavenly Guidance Angel cards deck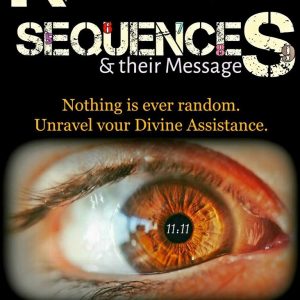 Number Sequences book
Spiritual Connection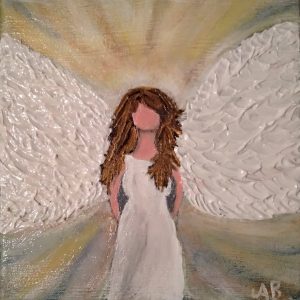 Guardian Angel Canvas
---
Receive an answer to two questions. This option is suitable for multiple in depth questions in various areas of your life.
Imagine you could talk to your Guardian Angels, what would you ask them?
Amelia Bert uses her channeling abilities to connect with your spiritual team of guardian Angels and Guides and ask them your questions.
Receive their guidance and love transmissions as you read through their responses.
STEPS FOR AN ANGEL READING:
Prepare a detailed question for your Angels.

Conclude purchase and add the question in the notes, or send an email.

You will receive an email that your payment was successful within 24 hours.

Once your reading is completed You will receive a PDF document with the answers to your questions.
If you want to prepare for your angel reading, or further understand the channeling process, read this article.
VIA EMAIL
*CAUTION: Readings are given with immense love and contain Angelic guidance and wisdom. They do not give predictions for the future.
The readings bring you the best information for you at that time, to help you enjoy your life and move forward with ease. The Angels might not disclose any information unless you are ready to receive it. Some messages are meant to be learned in a different way, we trust that the guidance that they bring us is the best for us, at that time.
Read what others said:
VIA EMAIL
"We are here for assistance."
Hey join me here:
Amelia Bert is a spiritual author and online journalist. She published 7 books, one of which "Truth of all that is" is a favorite book on amazon.
Amelia is an Angel intuitive which means she can connect with Divine beings and perceive information. She uses her ability to help those in the ascension process, as well as spread the loving messages of the Angels to all.
Amelia currently accepts private readings, that share the wisdom of the angels with you. You can visit the STORE on the main menu, and then choose ANGEL READINGS.
Latest posts by Amelia Bert (see all)
we want your comments