---
Recommended for you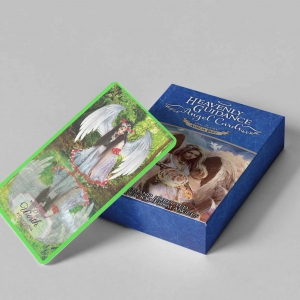 Heavenly Guidance Angel cards deck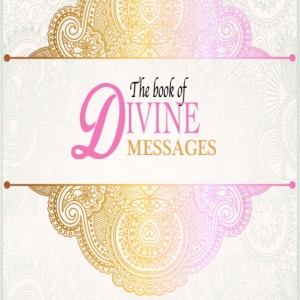 The Book of Divine Messages
Release Blockages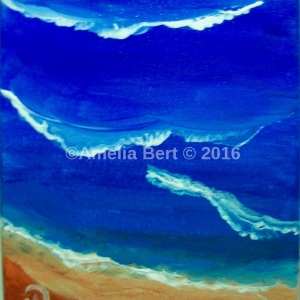 PEACEFUL WAVES CANVAS
---
Type: Jasper or Rain Forest Rhyolit

Gemstone channeling: "I bring hope, I help you find purpose in life, see the beauty within and out."
WEIGHT: 235g
This gemstone is rough, meaning it has not went through any cleaning or cutting process.
It is completely cleansed and can be programmed per your choosing, free of charge before being shipped.
*price is given according to size and power.
RAINFOREST JASPER:
It will attract more pleasant and joyful energies into your life.
It gives you a deeper con35nection with nature and with plants, trees and animals, and with Mother Gaia herself.
You will be making both big and small changes in your life that will benefit the earth, and you will be inspiring all the people you know to do the same.
It will also support you when you want to make contact with elemental beings and nature spirits.
Rainforest Jasper has an energy for joy and happiness that will flow outwards from all aspects of your life. This stone will also bring you powerful energies of change.
It can also boost the immune system and re-energize liver functions.
It strengthens blood vessels, and it has a strong cleansing and detoxifying action, and it can help in cleansing the kidneys and getting rid of the body's toxins.
This stone can also support your weight loss efforts. It's known to be greatly beneficial in healing skin rashes and clearing other skin problems.
Hey join me here:
Amelia Bert is a spiritual author and online journalist. She published 7 books, one of which "Truth of all that is" is a favorite book on amazon.
Amelia is an Angel intuitive which means she can connect with Divine beings and perceive information. She uses her ability to help those in the ascension process, as well as spread the loving messages of the Angels to all.
Amelia currently accepts private readings, that share the wisdom of the angels with you. You can visit the STORE on the main menu, and then choose ANGEL READINGS.
Latest posts by Amelia Bert (see all)
we want your comments
| | |
| --- | --- |
| Weight | 0.235 kg |
| Dimensions | 8.5 × 6 × 1 cm |